Company Formation in Dubai
FreeZoneMarket.ae is a platform specialized in company formation in Dubai where business owners can register and renew their company license and get assistance with visas, banks, accounting, auditing, and taxes. We provide a wide range of business setup in Dubai and the UAE for businesses and companies. We offer a wide and diverse range of business setup services to our clients! We offer expertise and experience, personalized service, comprehensive services, competitive pricing, and quick and efficient setup.
We are the most trusted company formation in Dubai and UAE. We provide assistance in business setup in UAE, UAE residency visa, and citizenship with a personalized approach to each client's needs. We can assist you with company formation & registration, visa assistance, bank account opening, accounting service, and legal services. If you're considering starting a business in Dubai, FreeZoneMarket.ae can help you navigate the complex process and set you up for success.
Our Vision
To remain a leader in the creation of companies in the United Arab Emirates for entrepreneurs and SME owners by constantly innovating and remaining attentive to our customers, by:
Continuously monitoring local and international regulations and laws (tax treaties, national law, etc.) to offer our customers lasting and reliable solutions;
Remaining a human-sized company so each client benefits from a personal account manager and an ethos of quality before quantity;
Adding new services to best meet our customers' expectations.
Our Values
Expertise
We are specialists in the United Arab Emirates. We have in-house legal consultants and accountants familiar with local and international law.
Responsiveness
We respond to our customers within 4 hours, Sun-Fri.
Sustainability
We have been present in this business for more than 10 years. We don't rent our offices, we own them. We are here to stay.
Vigilance
We continuously monitor local and international regulations.
Our Team
Our team is composed of Tunisian, French, Spanish, Indian, Filipino, American, Algerian, and Moroccan members. So we speak your language!
Why Choose Our company formation in Dubai?
We have years of experience in company formation in Dubai. We have a team of experts who are familiar with the local laws and regulations and can guide you through the entire process. We can help you choose the right free zone, obtain the necessary licenses, and set up your business in a timely and efficient manner.
FreeZoneMarket.ae has a team of expert consultants who have extensive knowledge of the Dubai business landscape. They understand the legal requirements and can provide valuable insights into the best practices for business setup in Dubai.
At FreeZoneMarket.ae, we believe that every client is unique and requires personalized service. We take the time to understand your business needs and goals before customizing our services. We provide a dedicated account manager who will work with you throughout the entire process and answer any questions you may have.
FreeZoneMarket.ae offers a range of services to help you set up your business in Dubai. Our business setup services include company formation, visa services, bank account opening, office setup, and more. We can handle all aspects of your business setup, so you can focus on running your business.
Quick and Efficient Setup
FreeZoneMarket.ae understands that time is of the essence when it comes to setting up a business in Dubai. We have streamlined the process and can set up your business in as little as 7 days. We handle all the paperwork and documentation, so you don't have to worry about any delays or mistakes.
FreeZoneMarket has a strong reputation in the Dubai business community. We have helped countless businesses set up in Dubai and we received positive reviews from our clients.
Are you looking for a company formation in Dubai?
Do not hesitate to contact us or visit us if you have any questions! You can talk to one of our experts at our company formation in Dubai. Make sure you are configured the right way with FreeZoneMarket.ae!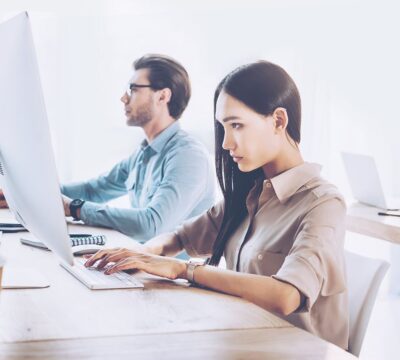 ARE YOU LOOKING FOR A
Business Setup Consultant?
Schedule your appointment now!